Leadership
About Us » Board Of Directors » L.M. Bromley
L.M. Bromley
Director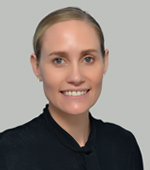 Louise has been a Senior Executive of the Bromley Group of Companies for over 11 years.
She is currently a Director of the Bromley Group's various commercial operating companies which include Heli Niugini Limited in Papua New Guinea, PT Sayap Garuda Indah and PT Air Bali in Indonesia, Allway Logistics Limited and Merit Logistic Services Limited in Hong Kong and responsible for the aviation operation, logistics support and group investment functions.
Louise is the Managing Director of Merit Finance Limited which serves as the Bromley Group's investment arm. Louise also consults for the Bromley Group's property development and property management through advisory roles in Papua New Guinea, Australia and Russia.
She has previously held position on the Divisional Boards of East West Transport and Steamships Shipping.
Louise graduated from Bond University in Australia and holds both a Bachelor of Commerce and a Bachelor of Laws.
Steamships Trading Company Limited
Part Of Allotment 31, Section 140, Walter Bay Industrial Centre Building 1, Units 1-4, Matirogo, Port Moresby, National Capital District, Papua New Guinea
P.O. Box 1
Port Moresby
National Capital District
Papua New Guinea
Tel

(675) 3137400