Leadership
About Us » Divisional GM/CEO » Alfred Weston
Alfred Weston
STC General Manager - Projects and Business Development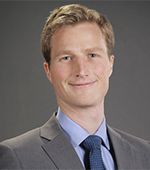 Alfred Weston has been General Manager - Projects and Business Development at Steamships since September 2019.
Prior to joining Steamships, Alfred worked as a Project Manager in business improvement at Cathay Pacific in Hong Kong for three years, leading projects to offshore customer services and roll out self-service technology at airports.
He worked in various roles at Swire Pacific Offshore including three years as Country Manager in Angola.
Alfred holds an MA in Anthropology from the University of Cambridge, a Lean Six Sigma Black Belt, and a Certificate in Business Accounting from the Chartered Institute of Management Accountants.
Steamships Trading Company Limited
Part Of Allotment 31, Section 140, Walter Bay Industrial Centre Building 1, Units 1-4, Matirogo, Port Moresby, National Capital District, Papua New Guinea
P.O. Box 1
Port Moresby
National Capital District
Papua New Guinea
Tel

(675) 3137400